Having been diagnosed with Cancer for the fourth time in my life since 1983 and being almost seventy-five, I am fighting again. I consider myself lucky to still be here and hopefully will win this battle too.
This post is not really about me, it's my personal view about the LYNN CANCER CENTER located in Boca Raton, Fl. You can read all about Lynn Cancer Institute at the following address;
Lynn Cancer Institute – Boca Raton Regional Hospital
The Eugene M. & Christine E. Lynn Cancer Institute is one of the largest cancer centers in South Florida and is accredited as a Comprehensive Cancer Center by the American College of Surgeons. The Lynn Cancer Institute treats more than 3,000 cancer patients each year in facilities such as the Harvey & Phyllis Sandler
We all read many articles about this dreaded disease.
I am no stranger to Cancer as I said, of course, having another bout with Cancer, is disheartening, to say the least, but there is always hope. This post is about my fight but it's more about how I will win this battle with the amazing help I am receiving at the Lynn-Cancer-Institute because it is not just a building that you go to for help, it has a heartbeat, and that heartbeat belongs to all of the people that make the Lynn Cancer Center the best. From the excellent professionals to the Valet Parking attendants, and volunteers.
This is Elio.
This is Miguel, also a parking attendant but he also plays the piano in the lobby, and he plays beautifully.
A photo of the resident ducks. They are adorable and everyone loves them.
The most knowledgeable doctors, technicians, and nurses. Every single person that works at Lynn is kind, caring, giving, always pleasant, encouraging, and compassionate. They always have a cheerful hello, a smile and will walk you to your test area with their arm around you or bring you to where you have to go in a wheelchair. I have been given pamphlets, and verbal instructions, galore. If I have any questions the doctors are right there to calm my fears and make me feel better, no matter how many times I ask. You are their first concern, your health, your comfort and your feelings. Everyone that works at Lynn does so tirelessly, and always with a smile.
Sheronda and one of the volunteers. They are the first smiles you see.
It is spotlessly clean and comfortable no matter what procedure you are having. My doctors have told me to call any time and if they are with another patient not to worry an assistant takes down your concerns. You will always get that call.
They have the most up to date equipment.
In the Chemo room, there are comfortable recliners that with the push of a button the it will heat the chair, and it also offers a massage. You will be offered comfortable warmed blankets, Television if you like, and volunteers offering you a snack and something to drink.
Your cure is the most important thing to each and every person that works in the chemo treatment room.
The Waiting rooms are comfortable, with a restroom, telephone, TV, soft comfortable robes, magazines, a view of the beautiful garden, and even a puzzle to pass the time.
I happen to have Stage 3 Lung Cancer. My Oncologist is;
Dr. Edgardo S Santos
You can read all about him by clicking at;
Edgardo S Santos, MD. Specialties; Medical Oncology (Board Certified). Language Spoken English, Spanish. 1stPrimary Office. Address Lynn Cancer Institute 701 N.W. 13th Street Boca Raton, FL 33486. Maps & Directions. Phone (561) 955-6400 …
My Radiation Oncologist is: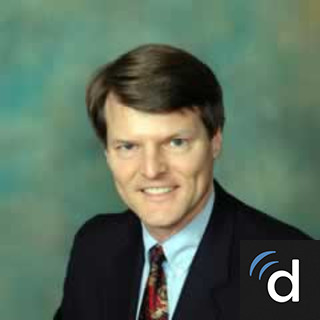 Dr. Michael Kasper is a radiation oncologist in Boca Raton, Florida and is affiliated with multiple hospitals in the area, including Boca Raton Regional Hospital and Delray Medical Center. He received his medical degree from University of Florida College of Medicine and has been in practice for more than 20 years. Dr. Kasper accepts several types of health insurance, listed below. He is one of 6 doctors at Boca Raton Regional Hospital and one of 10 at Delray Medical Center who specialize in Radiation Oncology.
The Lynn Center is a part of the Boca Regional Hospital, it is just across the street from the center.
I could go on and on about the Lynn Cancer Institute but I will leave you to decide. I just want to thank everyone that works there for their wonderful help. It is the best.
Some photos were taken by me. Others were taken from the internet, including addresses for my doctors and the Lynn Cancer Center.